Race reports - Telford Tri Club Aquathlon 2022
Nicky Brierley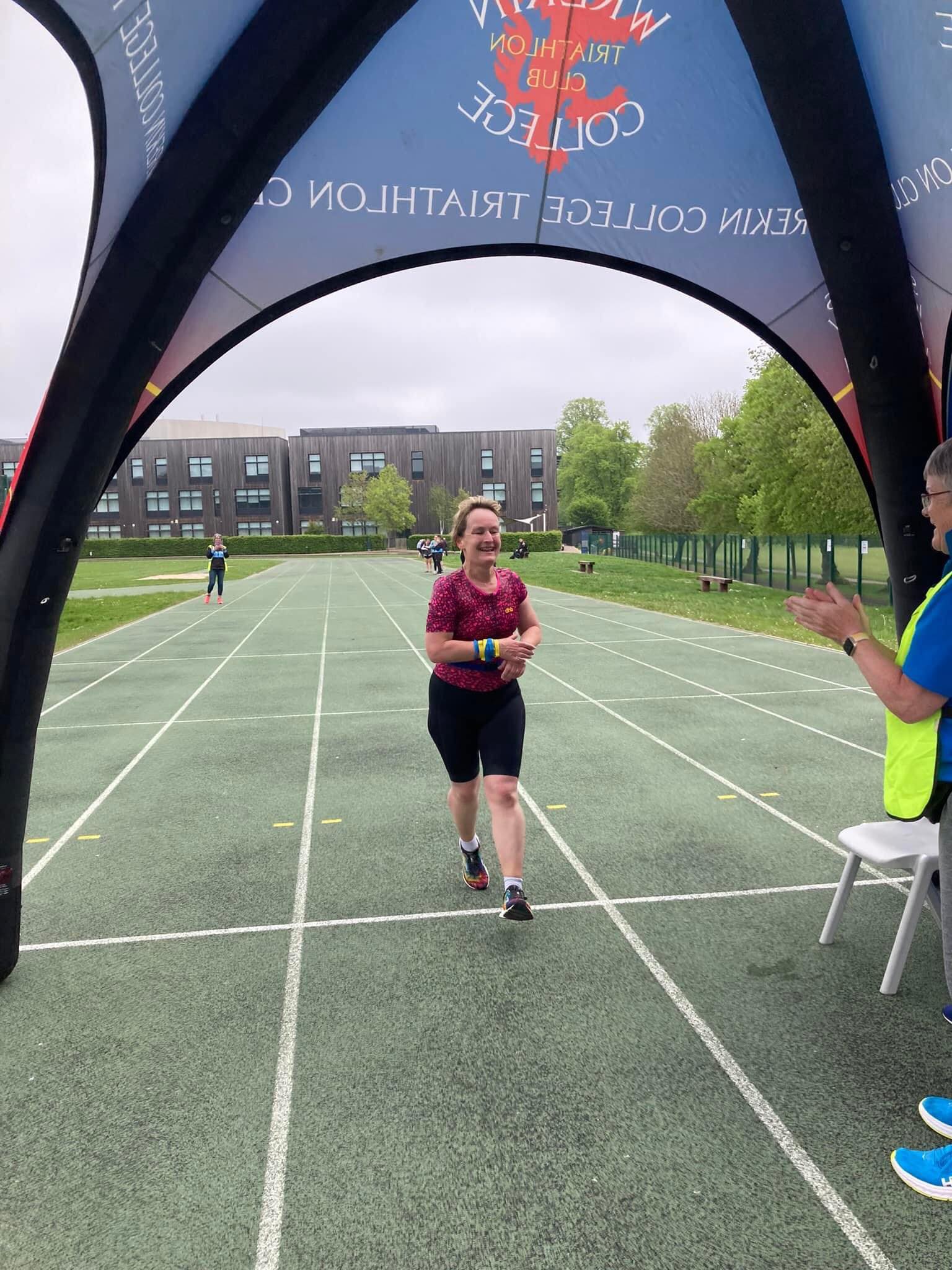 Many club members will know me as Kev's wife, supporting and coming to social events but not actually taking part in tri events. I am a runner but but not a swimmer or rider.
At the end of last year in a moment of madness, I don't remember alcohol being involved, I signed up for this years Ludlow Sprint Tri. As a stepping stone towards this, and with a little encouragement from Sarah Bradshaw, I signed up for the aquathlon and actually sold my Market Drayton 10k place so I could take part.
I started joining Kev on his early morning training swims and improved my breast stroke from a 16 minute 400 metres to 12 minute 32 on race day.
I was really nervous on race day but felt as if I was among friends. Everyone was so friendly and helpful throughout the day. During the swim every time I turned I heard shouts of encouragement, out of the pool and on to transition where there was friendly banter with the guys then on to the run where every marshal was cheering the runners on. By my last couple of laps I was the last competitor on the course, this might have felt awful but all the way around the course everyone was so encouraging it just felt great to have my own personal cheerleaders.
A great event with amazing volunteers, really enjoyed it and proud to of pushed out of my comfort zone. Now I'm going to work on my front crawl and riding ready for Ludlow in September.
Thank you Telford Tri.